Visits
The castle and the park are open to visitors every day from 1 July to 31 August, from 14:30 to 18:30.
We are exceptionally closed on the 16 & 17 July 2022. 
Outside
The entry fee includes a visit of the park and exhibition
Inside
A guide will conduct you to visit the inside (about 45 minutes)
Prices
The entrance fee includes the visit to the park, exhibition and interior.
Normal 6 €
Reduced 4 €
The reduced rate is applicable for children from 7 to 17 years, groups (minimum 10 people) large families ...
For groups, or other visit times, it is possible to make an appointment at +33 (0) 4 71 69 26 85.
Access to Saint-Chamant
By the road
From Aurillac and Mauriac take the D922 for about 25km then turn on the D42 towards Saint-Chamant. Go through the village, the castle is located outside the village on the road to Saint-Projet de Salers.
From Salers, leaving the village of Salers towards Fontanges. Fontanges cross, then take the D135 towards Saint-Chamant. Admire the view from the plateaux and then back down to Saint-Chamant. Turn left on reaching the village, the castle is just outside the village.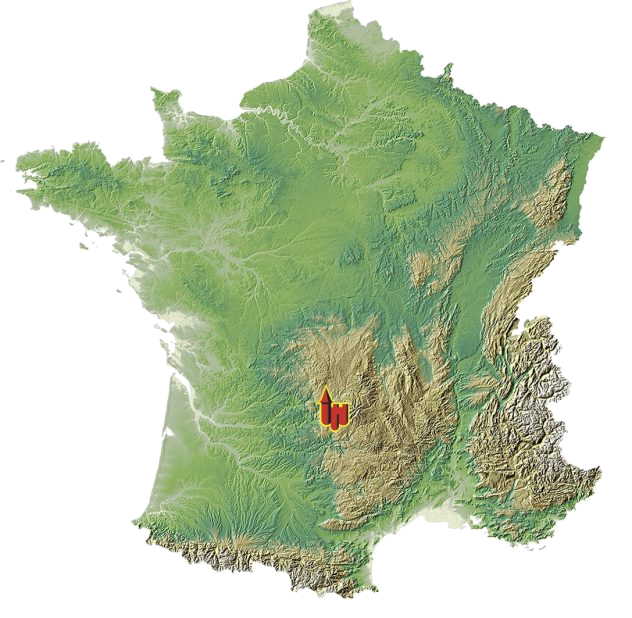 Coordinates : 45° 05′ 30″ N,  2° 26′ 24″ E
Clermont-Fd at 150 km, Saint-Flour at 100 km, Ussel at 80 km
By train or by plane
Aurillac Train station at 25km and bus connection.
From Clermond-Ferrand bus connexion via Mauriac (25 km).
Aurillac airport (daily flight from Paris).